Infocomm Technology (Computing)
CCA Schedule & CCA Venue
| | | | |
| --- | --- | --- | --- |
| Activity | Day | Time | Venue |
| Robotics Coding | Tuesday | 1500 – 1700 | Design Studio |
| Programming | Thursday | 1500 – 1700 | Computer Lab 1 |
Teachers-in-Charge
Mrs Suganda /chin_wai_leng@moe.edu.sg
Mr Ling Kay Siong /ling_kay_siong@moe.edu.sg
Mr Salahudeen /salahudeen_sayed_mobarak@moe.edu.sg
CCA Leaders (Year 2022)
| | | | |
| --- | --- | --- | --- |
| CCA Leaders | Class | Position | Level |
| LIM CHENG RUI | S3-E1 | Chairperson (Overall) | Upper |
| MUHAMMAD MIRZA BIN AZHAR | S3-E3 | Chairperson (Robotics) | Upper |
| ANG YANGYI ALARIC | S3-E1 | Vice-Chair (Overall) | Upper |
| ASHRAF BIN MOHAMED NORAZAM | S3-E2 | Vice-Chair (Overall) | Upper |
| JEREMY LOW WEI JIE | S3-E1 | Vice-Chair (Robotics) | Upper |
| COEN NG ZHEXIAN | S3-E1 | Executive Committee | Upper |
| SHEUN ZHI JIA | S3-E1 | Executive Committee | Upper |
| TAN YI JIE | S3-N2 | Executive Committee | Upper |
| WU XINGLIANG | S3-E1 | Committee Member | Upper |
| WANG WEI XIANG | S3-E3 | Committee Member | Upper |
| LEE ZHENG XUN, MOGEN | S3-E3 | Committee Member | Upper |
| CHONG CARINE | S2-G | Chairperson | Lower |
| ANGUS CHUA ZI MENG (CAI ZIMING) | S2-G | Vice-Chairperson | Lower |
| LEE JIA EN, ERIN | S2-G | Executive Committee | Lower |
| MUHAMMAD HADI BIN AZLAN SHAH | S2-D | Executive Committee | Lower |
| YEO KIEREN (YANG QIREN) | S2-G | Committee Member | Lower |
Motto
"To excite students about infocomm in a fun and meaningful way by helping them to learn new infocomm skills and to cultivate leadership."
| | |
| --- | --- |
| | The picture is from learning journey to HeadRock Virtual Reality VR located at Sentosa Island, Infocomm Club learn all about VR and have fun playing interactive games. There will be more of these trips in the future. |
Our Purpose:
Infocomm Club members allows members to practice developing specific technological skills. According to the ICM Learning Roadmap, students who are passionate about technology can pursue their interest in a range of functional domain areas, including Application Development, Cyber Security, Data Analytics and Robotics & Makers. IMDA supports a range of training courses for Infocomm Club members who desire to advance their understanding of functional domains and proficiency in a specific functional domain.
What we do:
Students will also develop and apply their STEM skills in robotics coding competition, the First Lego League (FLL), where students design and program a LEGO® robot, and compete in exciting missions on a challenge task.
Develop, evaluate, and modify their design ideas
Learn about the concepts of input, process, and output and the importance of feedback in control systems
See how complex systems break down into sub-systems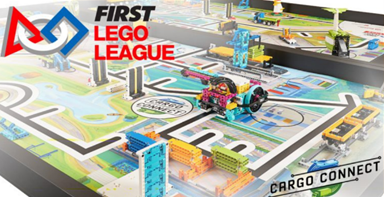 Testimonials from Past and Present Members/Leaders:
"My time in this CCA was truly rewarding, I learned more about myself and my friends. This CCA strengthens our bonds and challenges us to tackle problems with everyone's help and improve ourselves over time".
Lim Cheng Rui, 3E1 (Chairperson, 2022)
"We may have made mistakes, but in the end, we learnt from them and became better. I had an enjoyable experience with my peers making robots or making code. We learnt to never give up and to always persevere".
Muhammad Mirza, 3E3 (Chairperson, Robotics, 2022)
"Tell me and I forget. Teach me and I remember. Involve me and I learn. Infocomm involved everyone to participate and learn and of course we make great friends along the way".
Jabez Teo, 3E3 (Chairperson, 2020)
"I had an enjoyable experience in infocomm as my peers and i work together to build and code robots. We learnt to respect each other opinions during competition, appreciate team-members diversity".
Thom Low, 3E2 (Chairperson, Robotics, 2020)"I have learned to be more confident when sharing ideas with my team members when trying to solve a problem".
Clara Wong, 2E1 (Chairperson, Lower Secondary 2020)
"We learnt not only coding and robotics but also teamwork and leadership. In the Infocomm Club, we work in teams which allow us to bond with one another, conquering failures and celebrating success together".
Yang ShuHao, 2E4 (Vice-Chairperson, Lower Secondary 2020)
Awards and Achievements:
2022
(a) First Lego League (Participation)
2019
(a) First Lego League (Participation)
2018
(a) First Lego League (Participation)
(b) National Coding Competition (Final)
2017
National Coding Championship (Junior) - Darren Lim (3E1), Clif Ong (3E1) - 1st runner up
2016
(a) Ace of Coders (Junior Category)
Team 1 - 1st Runner Up; Team 2 - 2nd Runner Up
Highlights in our CCA